We've pitted several of the latest phones against each other to see whose features would come out on top. Although I use an iPhone 4 myself, I'm not ashamed to say that I'm crushing on the Droid X pretty hard right now — it has some amazing features, plus it's due to get the Android 2.2 update, which will make it even smarter.
But the Droid X and iPhone 4 aren't the only smartphones on the block. Wondering which phone is right for you? Check out my feature comparison chart, and take a look back at all of our vs. posts after the break.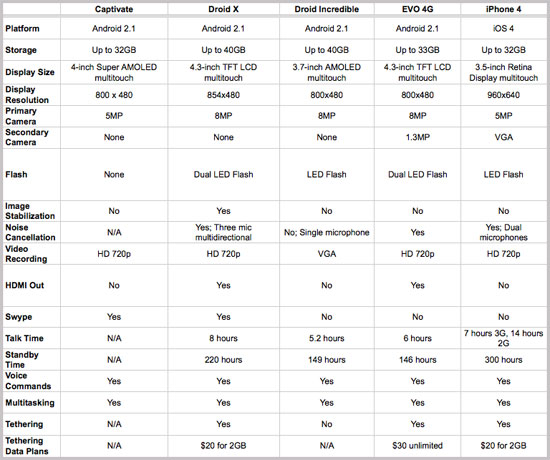 Need more help in deciding which smartphone to take home? Check out all of my comparisons here:
Want to see a comparison between phones not listed here? Leave your suggestions in the comments, and you may just see it on GeekSugar!