You've probably never heard of Yota [1] (and no, we're not talking about the grand Jedi master Yoda), but you're about to be seriously amazed by the mobile gadget company's newest product. At Mobile World Congress 2014, a second generation prototype for the YotaPhone [2] hit the show floor. It's got a full color AMOLED display on one side like a typical phone, and an eink touchscreen (like the one on the Kindle Paperwhite [3]) that never turns off on the other.
From the front, YotaPhone isn't spectacular. The LTE smartphone has a standard 5-inch color screen and runs on Android. But flip the phone around, and you'll find a second interactive screen that's always on and doesn't drain battery, since it runs on eink. If the YotaPhone is about to die, pull up your flight's eticket on the backside eink screen, and it'll display the information, even after the battery is at zero percent!
A low-power eink phone seems like a no-brainer. YotaPhone, which is expected to launch next Fall, is only on sale in select European countries (for about $690), but perhaps with enough stateside support, the Russian gadget maker will bring the device to the US. Even Apple cofounder Steve Wozniak is on board: "It's a gorgeous idea. The fact that there's
 a zero-power display that's always there with something useful. I can't wait till it's
 on the market. I definitely want one."
Yota is already in talks to expand beyond its European market with a higher-end model — hopefully North America is in the company's sights!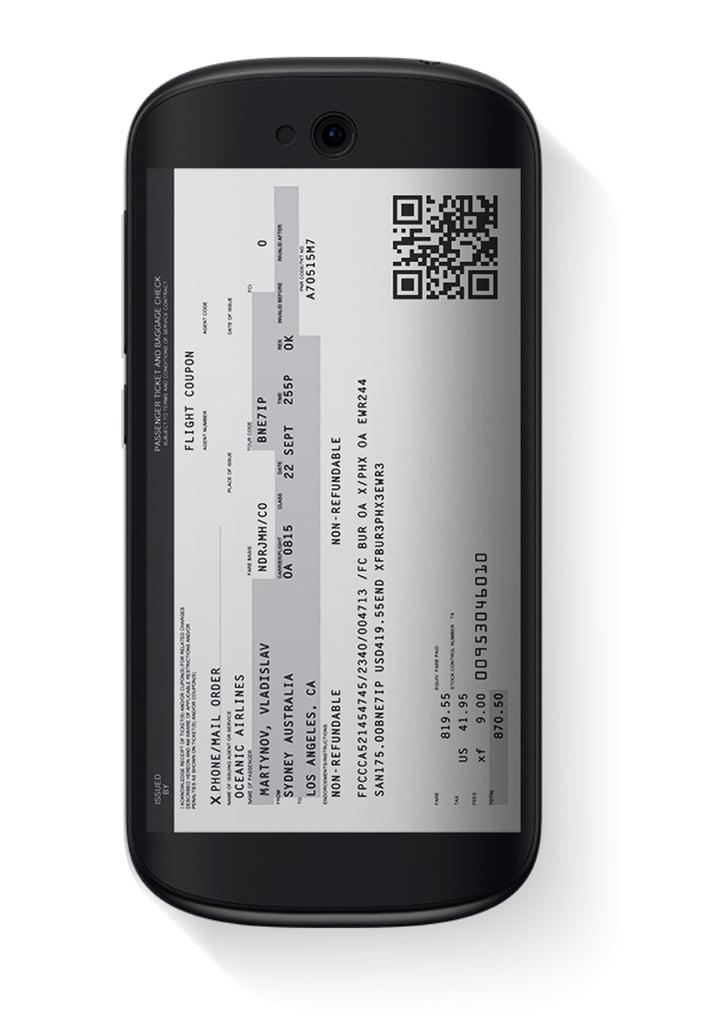 Save maps, tickets, or boarding passes to the second display. Since the screen is always on, you'll always have important information on hand.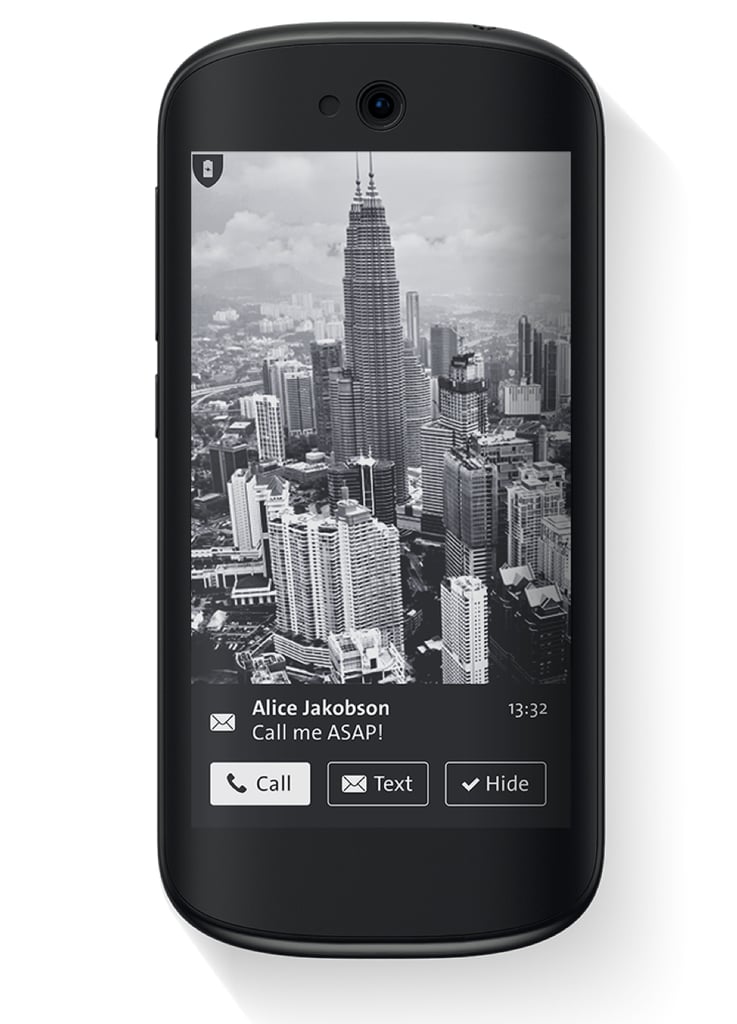 Receive notifications on the eink screen, and respond to calls, meeting invites, emails, and texts with just one touch.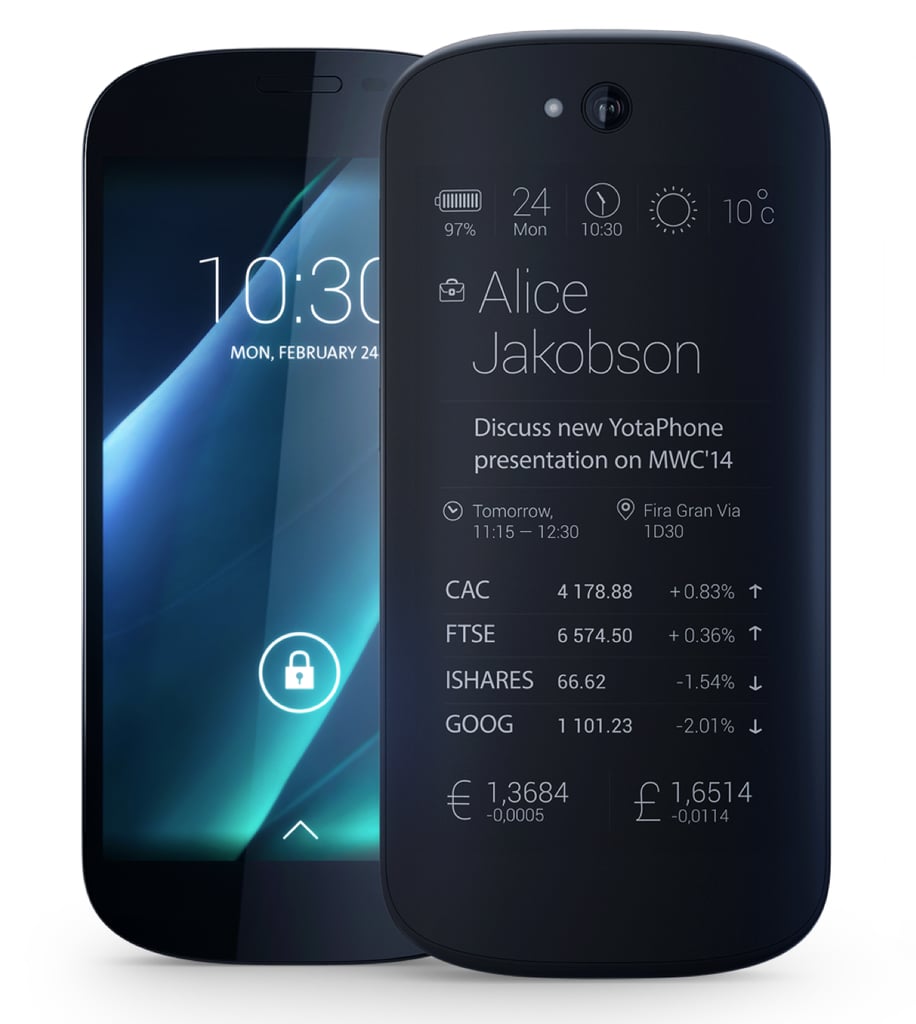 The backside isn't smooth like a normal smartphone screen. YotaPhone has a 3D curved matte Gorilla Glass display on the back, giving the eink screen a bit of texture.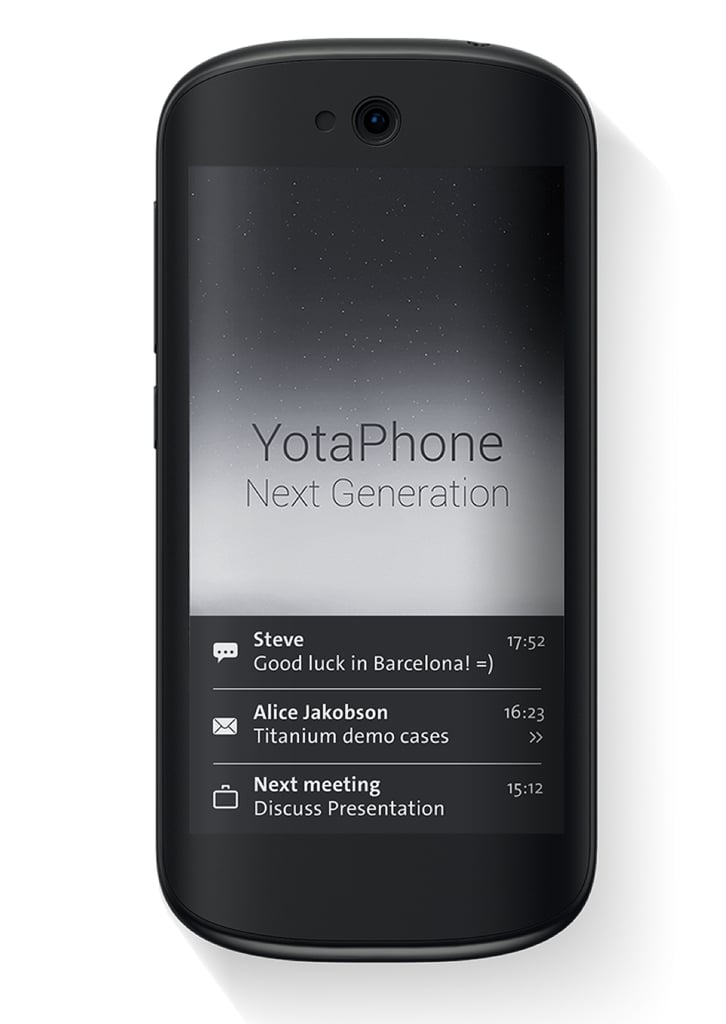 The personal dashboard can be tailored with the apps you care about most (weather, sports, stocks, messages, etc.).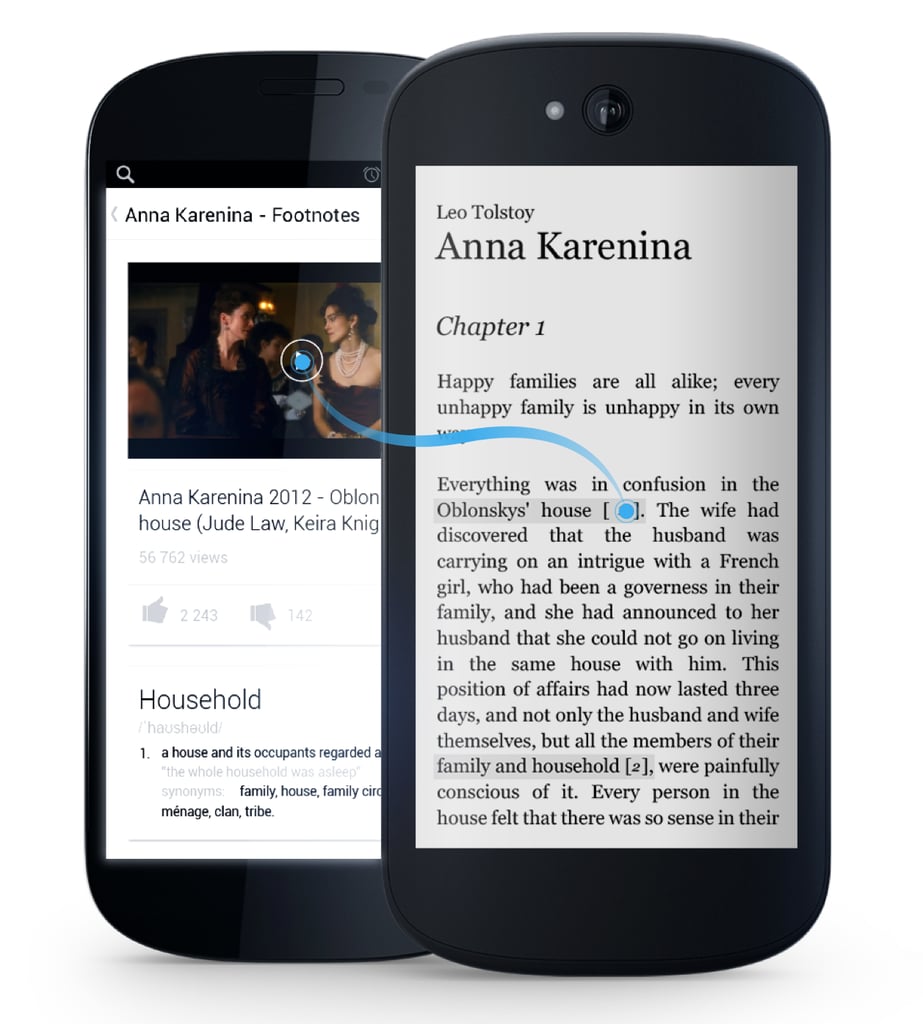 The 4.7-inch electronic paper display can be clearly viewed in full sunlight, but there's also a built-in light for nighttime reading. When using the eink display, the YotaPhone delivers upwards of 50 hours of battery life.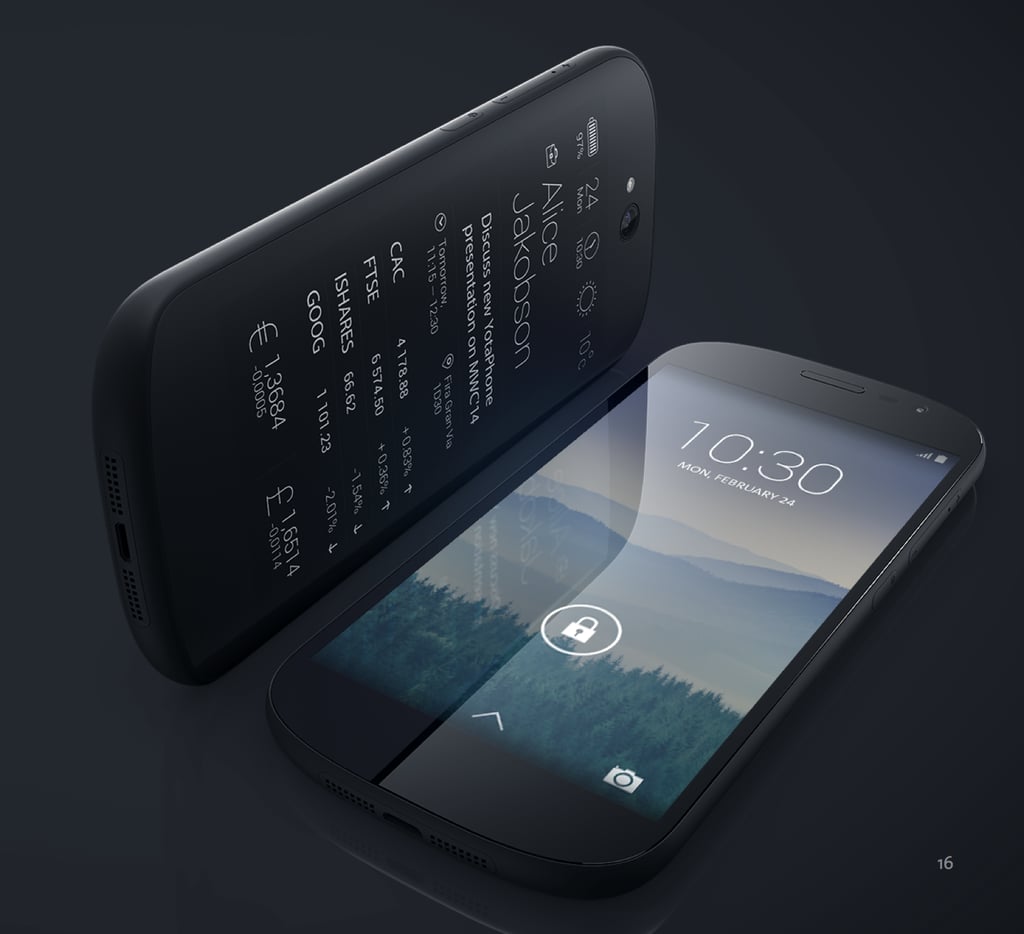 OS — Android
CPU — Qualcomm Snapdragon 800 8974 Quad Core
Dimensions — 144 x 69.5mm x 8.9mm
Camera — 8 MP AF, LED flash, 2 MP front
Front Display — 5-inch AMOLED, 1920 x 1080, 442 ppi
Back Display — 4.7-inch Electronic Paper Display, 960 x 540, 235 ppi
Memory — 2 GB RAM, 32 GB eMMC