E3 Rumors and Roundup
A Trio of E3 Expectations
With the Electronic Entertainment Expo (E3) kicking off this week, gamers are buzzing with early news and industry rumors. For our top three anticipated products and games, Monday can't come soon enough.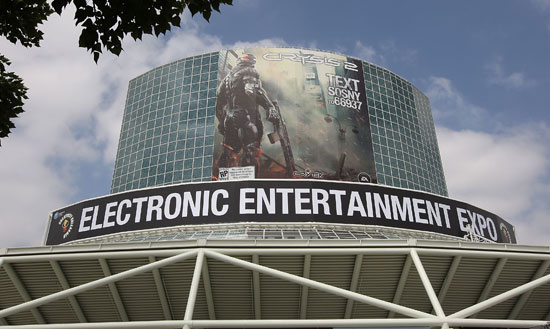 Wii 2 Code-named Project Café, we can't wait to see what Nintendo has in store for Wii 2.0. Will they follow Microsoft's leap into motion-controlled gaming or introduce a 3D console? Either way, this will be the "It" product in the coming year.
Kinect Games Please, oh, please, announce new games for Kinect. Though we love them, there are only so many times we can play Dance Central or Michael Jackson the Experience at housewarming parties.
Call It a Comeback Fan favorites Lara Croft and Zelda resurface this year. 2011 marks the 25th anniversary of the Legend of Zelda, and naturally, Nintendo will celebrate in style. Sneak peeks on Link's latest adventures abound, while Tomb Raider fans can take an early look at Turning Point, a prequel to the Lara Croft series.
Whether it's Playstation news or handheld gaming updates, what are you looking forward to seeing from E3?