Ebooks Added to NY Times Book Review
Sign of the Times: Bestselling Ebooks Added to NYT Book Review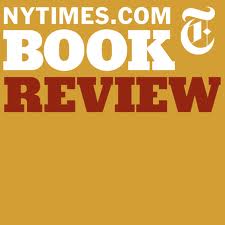 The New York Times has been publishing its esteemed Book Review for 75 years and now is adding a new category: ebook bestsellers. The category will contain two lists, one for fiction and one for nonfiction, and begin early next year. The reason for the change? According to the Times, it's "an acknowledgment of the growing sales and influence of digital publishing."
The list, aimed to give "the fullest picture we can give them about how a book is doing week to week," will be compiled using weekly data from publishers, bookstores, and online sellers.
For more on the newest category, keep reading.
Additionally, "to further secure the integrity of the rankings, The Times is aggressively developing a means of processing and displaying the information necessary, and of verifying the data provided." Which means a list of bestselling ebooks completely independent of Amazon, Barnes & Noble, or other ebook retailers' data and own bestseller lists.
I'm curious to see how these new lists will compare to the review's hardcover and paperback versions; I'm also curious to see if an author who chooses to release a free or very low-priced ebook will see any traction on the bestseller list.