Happy Earth Day! In honor of the eco-conscious holiday, we're taking a look at five different all-electric or hybrid cars that are easier on the planet. Thanks to their low emissions and near zero gas dependencies, you'll be spending less at the pump (if anything at all!), and driving a lot cleaner in the process. Which one is your favorite? Take a look at all their features and vote in the gallery!
Ford Focus Electric
Why you'll love it: The brand new 2012 Ford Focus Electric [1] is stocked with lithium ion batteries, 240 volt charging capabilities (which juices up the batteries in as little as three hours), and a customizable MyFordTouch navigation panel that uses a 4.2-inch LCD screen to show your battery levels, directions, heat and air controls, and more. Plus, there's a smart "Brake Coach" that tells you how and when to press on the brake to optimize energy range. Even the seats are eco-friendly — they're made of 100 percent post industrial fibers.


Price and availability: Due out later this year, the Ford Focus Electric's price is TBD.
Nissan Leaf
Why you'll love it: Going up to 100 miles on a single charge, the Nissan Leaf [2] comes with an optional solar panel spoiler, regenerative breaks, recycled seating cloths, Bluetooth, keyless entry, and a 7-inch color display for navigation and keeping up on your power. Also, the Leaf site is super interactive and will tell you how to maximize your power, and where to find a charging station [3].


Price and availability: The Nissan Leaf is available now starting at $26,220.
Hyundai Sonata Hybrid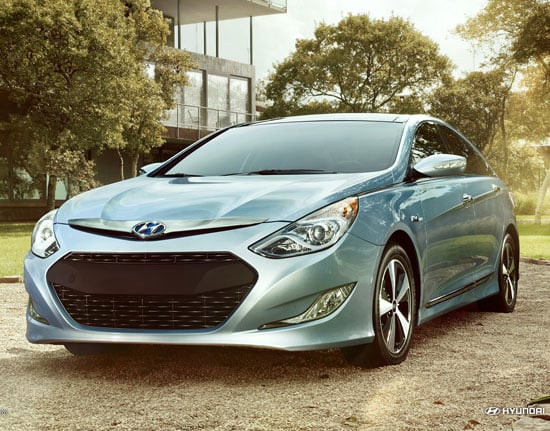 Why you'll love it: Using gas and electricity, the Hyundai Sonata [4] is the best of both worlds — getting up to 40mpg on the highway, you don't have to worry about finding a charging station. Add in the extra leg room (thanks to the tiny electric battery), an awesome sunroof, well-placed touchscreen controls, a rear view camera and heated seats, this could be the perfect entry into the electric car family.


Price and availability : Get your Sonata hybrid starting at $25,795.
Tesla Model S
Why you'll love it: The Tesla Model S [5] is the world's most stylish all-electric sports car! Coming with engines ranging from 160 to 300 miles per charge, this sexy beast can charge in as little as 45 minutes. The huge 17-inch touchscreen is perfect for keeping track of miles, directions, radio stations, and third-party apps, and has two trunks to store your gear.


Price and availability: The Tesla Model S doesn't come cheap — it's due out in 2012, starting at $57,400.
Chevy Volt
Why you'll love it: One of the newer all-electric offerings, the Chevy Volt [6] comes equipped with an on-board gas generator that lets you maximize your electric miles, is cheap to operate at around just $1.50 per day, and has special driving modes that keeps your driving habits in check for long distance, hill-climbing, and faster speeds.


Price and availability: You can get your own Volt now starting at $32,780.
Which Is Your Favorite?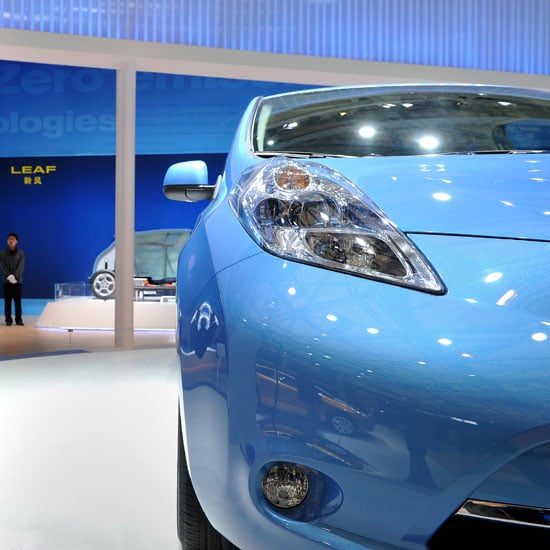 I can't decide on my favorite! Of course, if money was no object, I'd call a Tesla Model S my own in a heartbeat. What about you — which eco car would you want to take home?