Embed Vine Video
How to Embed Vine Videos on the Web
Vine (free), the mobile app that captures and creates short looping videos, announced that users can embed Vine videos on the web starting today. Previously, the videos were only viewable from the app, a dedicated webpage, or an unofficial Vine viewer online. But now, users can embed their Vine videos almost anywhere on the Internet.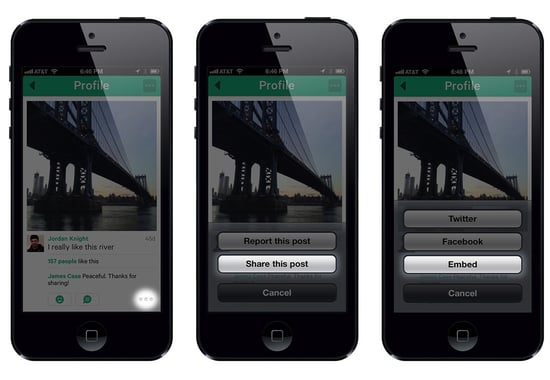 If you're viewing a Vine video from a webpage like this, hit the Embed button at the bottom.
In the app, grab the embed code by hitting the ellipses at the bottom of the video, selecting "Share this post," then "Embed." The app will open up a new email with a link to yet another webpage that has instructions on how to embed the post.
You can choose from three different sizes (600px, 480px, and 320px) and two different formats: Postcard, which puts the video in a white frame along with the creator's avatar, and Simple, which will show the video without the frame.
It's been two months since Vine officially launched its video-creation app, and we want to know how many of you mobile movie makers out there are using the service. Share your Vine tips and tricks with us!