Envelope vs. Book Style Cases For Kindle and iPad
Which Type of Case Do You Prefer?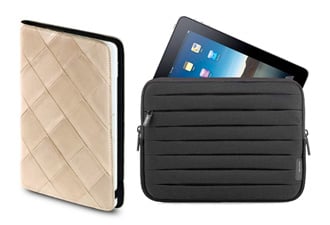 Now that the iPad has hit stores, we can expect a deluge of accessories. Perhaps the most important initial investment: a case for your iPad. Similarly to the options available for the Kindle, I was surprised to see so many slide-in cases for the iPad. I don't know about you, but when it comes to an ereader (or however you'd classify the iPad), I much prefer a flip-open case (like Apple's official version) to the slide-in versions requiring you to completely remove the device from its case before use.
At first glance, though, most options for the iPad seem to be of the envelope-style design, not the book-style design. I usually don't have this strong a preference when it comes to gadget accessories, but in this case, I am firmly in the book-style design camp. What do you think?