Eric Schmidt Interrupts Megan Smith at SXSW
Oh Snap! Google Exec Just Got Brilliantly Called Out by a Woman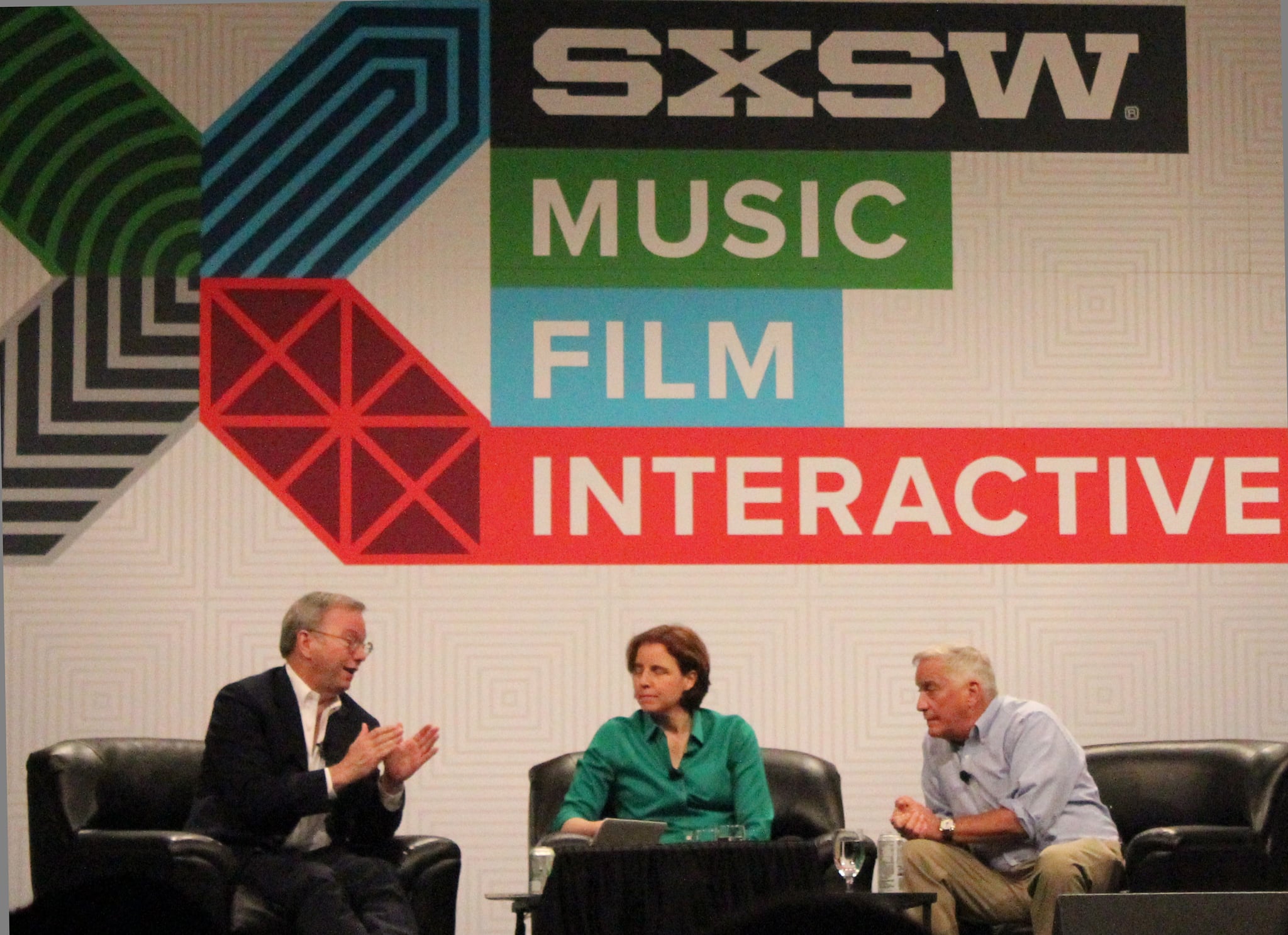 At a SXSW panel today called How Innovation Happens, three thought leaders gathered to talk about what needs to happen for more tech breakthroughs to occur. Biographer Walter Isaacson, US Chief Technology Officer Megan Smith, and Google Executive Chairman Eric Schmidt spoke about the to be more inclusive of minorities in tech, particularly girls and women, who lack role models in STEM.
During the Q&A session, one woman in the audience said something that got the whole room buzzing: Eric Schmidt had interrupted Megan Smith several times throughout the panel without even noticing. How did Smith feel about the unconscious bias that affects her and other women?
The crowd cheered at the comment, and Smith talked about how we all have unconscious bias, but that it's especially detrimental to women. She also mentioned that because of unconscious bias, men often appropriate the ideas of female counterparts and get all the credit.
The woman who asked the question was Judith Williams, who apparently works at Google. Awkward . . .
@haleyvandyck @USCTO that was @judithmwilliams, head of the Unconscious Bias program at Google!

— Elisabeth Morant (@egmorant) March 16, 2015
"@haleyvandyck: @egmorant @judithmwilliams amazing. Well thank you Judith!" You're welcome!

— Judith Williams (@judithmwilliams) March 16, 2015
Image Source: POPSUGAR Photography / Lisette Mejia