Evernote Food Update
Reserve a Table and Rate Your Meal With Evernote Food
Evernote Food (free), the foodie-friendly version of the popular digital note-taking app, released a new iOS update today that allows diners to reserve a table at popular restaurants and rate their meal afterwards. Evernote Food 2.1 comes with reservation system OpenTable and location discovery platform Foursquare built right into the app.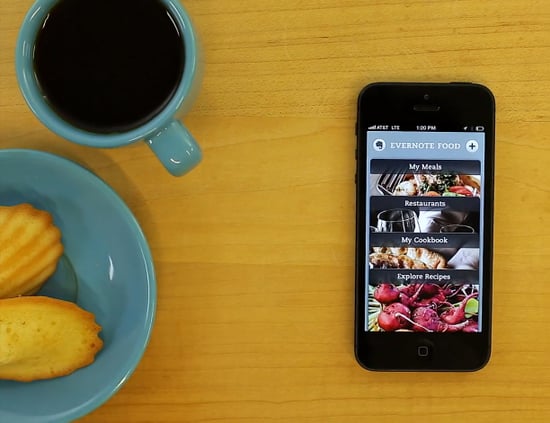 For wining and dining connoisseurs, Evernote Food is a one-stop shop for restaurant discovery and recipe archiving, which is why the app has also included integration with its flagship app Evernote in the latest update.
Recipes saved to Evernote will automatically sync to My Cookbook in Evernote Food. Chefs can also share their recipes with food-loving friends through Twitter, Facebook, or email.
Evernote found themselves in hot water earlier this month, when the company forced a service-wide password reset after their network was hacked. Before updating Evernote Food, make sure you've changed your password too.
Android users were left out of the latest Evernote Food update, unfortunately. But we'll keep you posted when the non-iOS Evernote Food 2.1 is download-ready.
Watch how Evernote works with OpenTable after the break.