Evernote iPhone App
Evernote's Latest iOS Update Is All-New Everything
Evernote calls its revamped note-taking app for iOS an "update," but we took it for a whirl and — holy app! — it's much more than that. The Evernote 5 (free) for iPhone, iPad, and iPod Touch has an all-new home screen, navigation panel, note list . . . a new everything pretty much, and it was all redesigned to get you to where you need to go in fewer taps.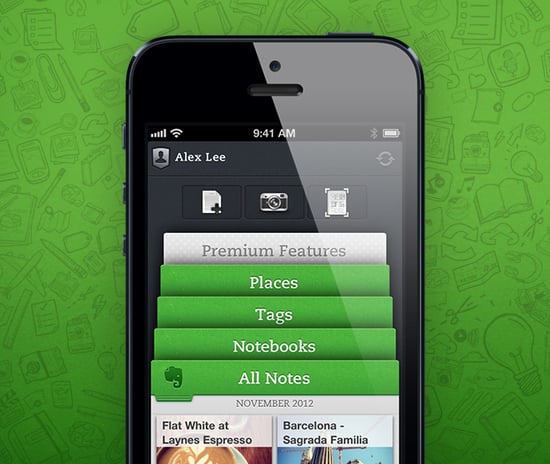 Taking notes, saving photos, creating lists, and recording voice reminders with Evernote's mobile app is faster and more efficient than before. We just wish some of these features — like managing stacks — were just as good in the desktop version too.
Evernote's new home screen was designed to make all the app's major functions accessible within two taps. In the Quick Note section, start a new text note, take a snapshot, or scan digital documents. Below, you'll find different ways to view your note library: by place, tag, notebook, or seeing all notes at once.
We couldn't think of a better way to plan Thanksgiving festivities, conquer Black Friday, or even jot down all of our holiday errands. Try it out, and let us know how you're using Evernote to organize your life.