Expired E-Gift Cards
Geek Tip: File Those E-Gift Cards
I was searching my Gmail the other day and I came across an old e-gift card email that a colleague had sent me. Although I'd starred it, I had forgotten about it because I hadn't filed it away properly. While this was a nice surprise, I realize that a gift card languishing in my inbox is money not well-spent.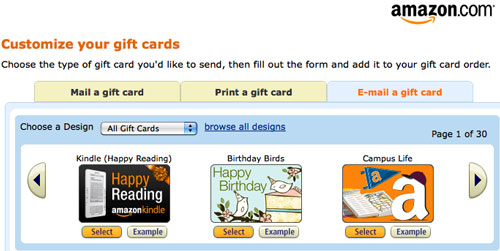 Luckily, gift cards carry no expiration date in California, but had I been in another state or if it were for a company that went out of business, I'd be pretty annoyed at myself. So here's a tip for me and you, even if you don't get that many electronic gift cards: it's probably a good idea to create a Gmail label (or folder if you're using another email client) to file the emails away until you use them. After all, the holidays are just around the corner!
What do you think about electronic gift cards? Do you prefer them over physical gift cards, or are you like me and end up forgetting about them?