External Hard Drive Help
Back-to-School Tip: Get an External Hard Drive
You should know by now how important backing up your data can be. This is especially true when you're heading off to school, or moving to a new place. Not only can your external hard drive act as a backup for all of your school work, term papers, exam notes, and the like, but it can be a lifesaver if something ever happened to your laptop.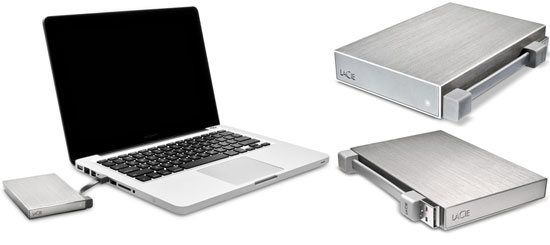 Dorm parties and continual transportation to and from class can leave your machine vulnerable to theft and accidents. You can back up your important docs, music, and photos to something like this LaCie Rikiki Go ($90-$150) external drive, which can hold up to 500GB or 1TB of data, comes with an integrated USB cable, has a sturdy and rugged aluminum exterior, and is still small enough to store safely in the tiniest of living quarters and not stick out like a sore thumb.
Want some more external hard drive ideas and info? Then just keep reading.
Check out some of our other posts on external hard drive selection, reviews, and features: