Extra Hunger Games Clips on the Movie Website
See Never-Before-Seen Clips From The Hunger Games on the Interactive Movie Website!
Can't wait until Friday to see The Hunger Games? Me neither! Thankfully there's a place you can go to get your Hunger Games fix before the film hits theaters, and see some never-before-seen content to boot . . . if you know the right pass code, that is.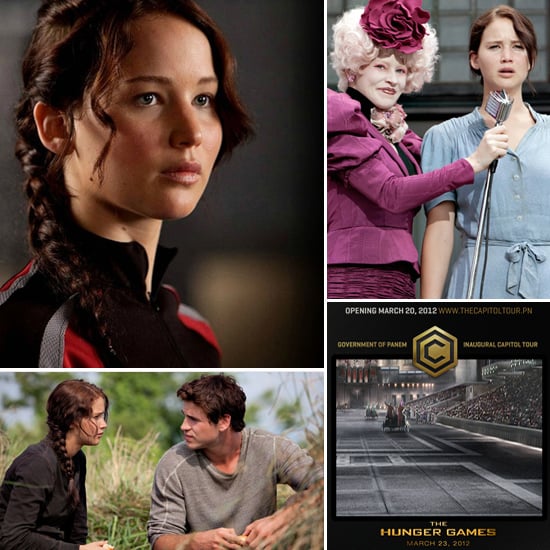 Point your browser to TheCapitolTour.pn, then sign in using your Facebook or Twitter account and get a better look at the Capitol. The website, which is optimized for HTML5-running browsers like Microsoft's IE9 and Chrome, will show you everything from the sleek and futuristic train station to the control room, the Avenue of the Tributes to even the Capitol skyline. You'll have a holographic guide to "show" you around, and can learn facts about the movie and popular Capitol Couture in special areas of the website (identified by cinemagraph effects on the screen). Speaking of fun facts, did you know that Arcade Fire scored the "Tribute Entrance" theme music? You can hear a snippet of that score in the "Avenue of the Tributes" area after President Snow gives his speech.
Now about that bonus content. I'll tell you how you can check out some bonus clips on TheCapitolTour after the break.
There are two places where you can check out never-before-seen clips from the film: in the Control Room and the Avenue of the Tributes. Here's how to get 'em:
In the Control Room — Type in "Ivolunteer" (no spaces) on your keyboard. A new clip from the Reaping will pop up automatically.
On the Avenue of the Tributes — Click on Katniss, then click on Peeta immediately afterward to see a clip from the training center.