Extra USB Ports For MacBook Air
iWant: Landing Zone's Laptop-to-Desktop Transformer
The MacBook Air is a lightweight traveler's dream come true — but sometimes, we'd like to give our ultrathin laptops a little extra oomph. The LandingZone is a MacBook accessory that does just that, with a security slot, extra USB ports, an Ethernet port, mini display port, power adapter, and a MagSafe power pass-through.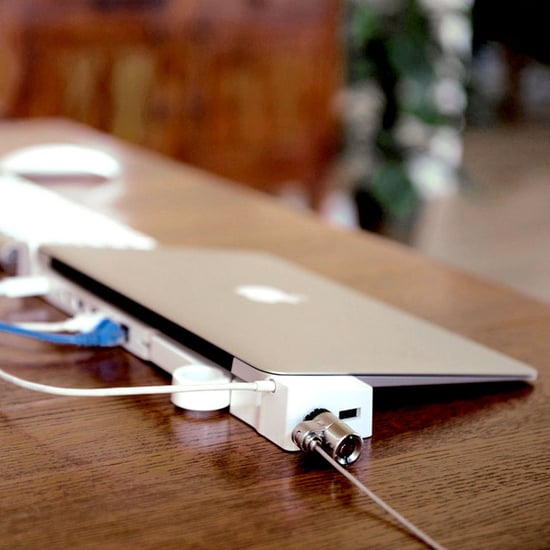 Peripherals are moved to the back rather than the sides, giving mobile work warriors just a little extra room. The LandingZone comes in three models:
1.0 Pro ($180) — MacBook Air models 2010 to mid-2012 will fit this accessory. It includes a 10/100 Ethernet port and four USB 2.0 slots.
2.0 Pro ($200) — For MacBook Air models released June 2012. There is a gigabit Ethernet port and four USB 3.0 ports.
2.0 Lite ($99) — This model (for June 2012 MacBook Airs) has everything in the pro version, minus two USB ports, the Ethernet port, and power adapter.
Our only reservation about the LandingZone is its price — the device is pretty expensive. But the high-speed-charging USB ports for juicing up tablets or smartphones are really handy, and the security slot and extra peripherals are great for using the MacBook Air in a work-from-anywhere office.