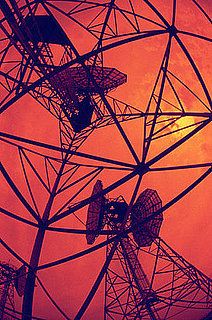 This week, the FCC approved the use of unlicensed airwaves or "white space" in hopes of creating newer, faster Internet connections. These previously unused spaces are now a new market for high-speed Internet connections. The order was approved unanimously by a five-person board; Microsoft and Google (among others) had been vocal in their support of the measure. The actual "white spaces" are parts of the broadcast spectrum between television channels, and able to host powerful signals.
Find out more about this ruling after the break.
The FCC chairman called these new spaces "a powerful platform for innovation," and is hopeful "great things" will happen. The last time the FCC opened up space for other uses was 20 years ago, paving the way for baby monitors, garage door openers, and similar wireless products. Now, we are one step closer to a nationwide broadband plan — or even just citywide access for everyone. According to a report commissioned by Microsoft, this could also open the door to $4 billion in annual revenue for device makers and online service providers.