Fable III News and Updates 2010-10-12 13:00:09
Fable: Do You Play Good or Evil?
I just got off the phone with Fable franchise head Louise Murray, who sat down to chat with me about the upcoming Oct. 26 release of Fable III. We were discussing the new customization features that Fable III would offer (more on that later) when our conversation turned to the idea of playing your character as good vs. evil.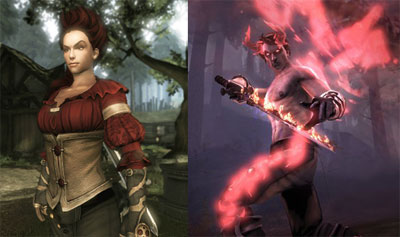 Fable fans know all too well that you can play through the game as a good citizen of Albion, one who helps others and fights for the good of the people, or an evil one who strikes fear into the hearts of others, takes from the poor, and is an all-around jerk to fellow beings. Truth is, as many times as I've played through Fable II, I've never been able to break bad in the game, and according to Louise, I'm not the only one. In her experience, she told me that "hardly anyone goes 100 percent evil. People are just inherently good and find it quite difficult to play evil."
So fess up — when you play Fable, do you play for good or for evil?
Image courtesy of LionheadStudios