Fabric iPhone Cases
Soft Tech-xtiles: Fabric Phone Cases With Hand-Painted Prints
Helle of Edinburgh, Scotland, is bringing out the soft side of tech, with fabric-covered phone cases and covers that feature lovely hand-painted prints. Helle's StarCreature Studio is our new favorite Etsy shop discovery, offering one-of-kind linen, tweed, and silk protection for iPhone, Nexus 4, and Galaxy S3.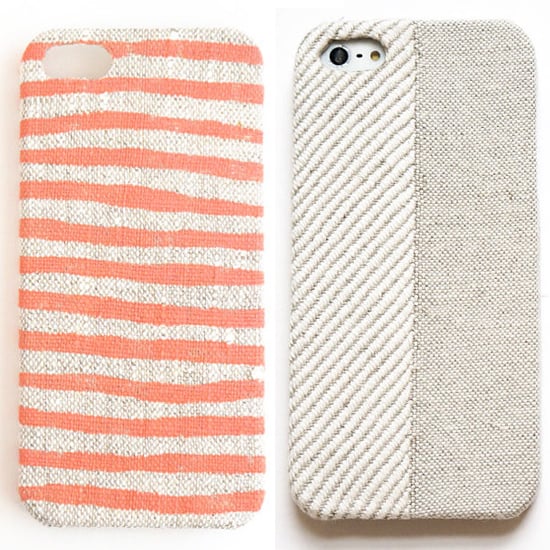 The sculpture-trained artist worked in the IT industry before returning to art. Handcrafted device covers are the perfect intersection between art and tech, no? Each lightweight snap-on case is made to order, and ships from the United Kingdom within seven business days.
Our favorites from StarCreature Studio are the Linen Coral Stripes ($20) and Ivory Linen Herringbone ($20) cases, but there are plenty more textile and device options on Etsy.
Check out more highlights from Helle's shop after the break.

Black Dots on Golden Brown Silk for iPhone 5 ($20)

Ethnic Geometric on Natural Linen for iPhone 5 ($20)

Golden Sand Slip Case on Linen for Nexus 4, Galaxy S3, or Note 2 ($24)