Facebook Ads Outing Gay Users
Facebook Ads Accused of Outing Gay Users
After the national media turned a spotlight on teen suicide cased by bullying and unintentional outing of homosexuals, any possible accidental outing has been scrutinized. Now, according to one research firm, Facebook ads may be outing gay users.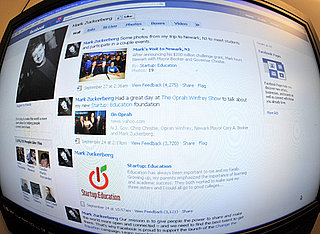 Researchers set up six different false Facebook accounts — two for straight men, two for straight women, and one each for a man and a woman interested in the same sex. They found that ads changed depending on a person's sexual orientation, and that gay males were targeted with many more ads. That isn't a problem on its own; after all, users are offering up data on their sexual orientation. The behavior in question occurs when ads assume a person's orientation because they're clicking on a certain ad — even though their sexual preference may not be listed or made public.
Get the rest of the story after the break.
The problem, according to researchers, "is that the user reading the ad text would have no idea that by clicking it he would reveal to the advertiser both his sexual-orientation and a unique identifier (cookie, IP address, or email address if he signs up on the advertiser's site)." And if the advertiser is collecting other data (such as a user's Facebook ID number), Facebook is questioning the ads, saying that any advertiser making assumptions or collecting data violates the site's rules.
With this news surfacing shortly after news that Facebook app developers were using personal information improperly, people are concerned — especially since it deals with such a sensitive and particularly timely subject.