Facebook's Affect on Reunions
Facebook Is Killing the High School Reunion: 5 Reasons Why That May Not Be So Bad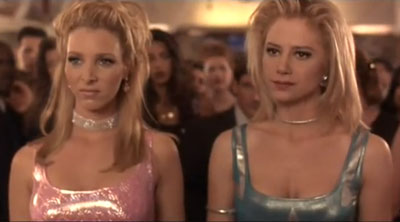 Recent reports show that high school reunion attendance is on the decline across the US. It's safe to assume that Facebook is a big contributor to this fact as more and more people are doing their post-high school catching up online, and don't need to reconnect with long lost class pals; they've already done so on social networks.
Let's face it — high school reunions are stressful. You're constantly thinking about how you'll stack up to your old classmates in the success department, and eventually run into some people you never liked in the first place. Maybe you'll even pretend to be someone you're not just to win the approval of an ancient arch-nemesis. Me? I'm totally fine with staying away from my high school reunions. Throughout the years, I've stayed in touch with the ones that really mattered, and can share a few honest reasons why I think you'll agree that the decline of high school reunions might be a good thing after all. Check out all five of them below.
Catching up — You'll never have to sit through that initial "catch up time" with a random classmate you barely remember as she talks about her wedding, her kids, and that nasty foot surgery she had last month. Offline TMI is just as bad as the online version, only you don't have a computer screen to hide behind as you laugh or roll your eyes.
Day job — No need to ask your real friends "So what are you doing these days?" since you already know via her constant "I hate my job" status updates.
Everybody in the ballroom getting tipsy — You won't have to awkwardly sit by and watch your old pals get wasted and freak dance each other. Besides, you've already seen all their drunken pics in their "Night Out" Facebook album.
See the other two reasons after the break.
Money matters — You'll probably save a good chunk of change by not going to your reunion. Add up the cost of tickets, travel, and a new dress (you know you'll buy one), and the price tag can get pretty high. My ten-year reunion cost $75 per person, and I don't even think it had an open bar.
Buried feelings — High school is like one big popularity contest, and if you weren't at the top of the food chain it's likely that you were picked on, made fun of, or made to feel bad about yourself at some point during your four-year tenure. Reunions are like returning to the scene of the crime, and can make you revert into those old feelings of insecurity and depression. Who wants to bother with that for the next ten years?
What do you think — are you a supporter of the traditional high school reunion, or did you do all your reconnecting on Facebook? Tell us about your high school reunion (or why you didn't go) in the comments!