Facebook App Developer Privacy
Facebook's Latest Privacy Breach: Big Deal or Overhyped?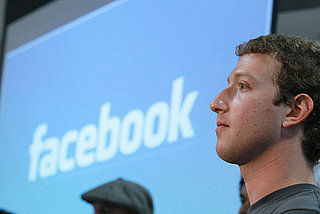 We got the news yesterday that Facebook apps may be misusing personal information, and now members of Congress are getting involved. Two congressmen wrote a joint letter to Facebook's Mark Zuckerberg containing 18 questions they'd like him to answer. The questions range from a straightforward, "How many users were impacted by the series of privacy breaches?" to more serious, "Does Facebook receive any remuneration, financial or otherwise, as a result of the sharing of information between third party applications and Internet tracking or advertising companies?" and the authors have asked for a response before Oct. 27.
What do you think about the news? Find out more about the alleged breach and share your opinion after the break.
The nature of the investigative reporting done by The Wall Street Journal came as a surprise to Facebook and its app developers alike, so it's completely possible that neither knew exactly what was happening. But since there has been so much scrutiny of Facebook's privacy practices and improvements, I'm not surprised that the latest alleged breach quickly turned into front page news.
What do you think? Is this another huge blow for the company, or is this alleged breach just a blip on the radar?