Facebook Bans 20,000 Children a Day
Are Underage Facebook Pages a Big Deal?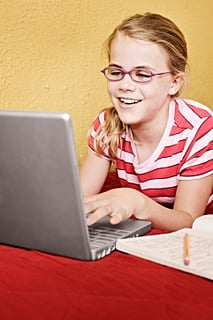 Everyone wants to be on Facebook, especially Generation Z. In fact, the site bans 20,000 children a day for trying to set up an account and being under 13.
But it only catches the kids who tell the truth (yes, some obviously do!), and in reality, many parents don't mind letting their children lie about their age in order to set up a Facebook page. After all, it's an easy way for parents to have a window into their child's social world and otherwise keep tabs on the increasingly complex lives of the preteen set.
In a time where most children have a parent-sanctioned online persona by age 2, is it odd that Facebook sets an age limit? While I can see why moms and dads see no harm in letting their kids set up an account — you can easily change settings so that only friends have access to personal information as well as set if a child's picture can be tagged — worries over Facebook's ever-changing privacy policies and the amount of personal information children can potentially include in their profiles would make me think twice if I were a parent of a preteen.
Do you think there should be a ban on "underage" Facebooking?