Facebook F8 2011 Rumors
Three Possible Reveals From Facebook at This Week's F8 Conference
Facebook's annual developers conference is happening this week in San Francisco, and there are a few rumors floating about as to what could be revealed. Speculation has been that Facebook will roll out its own media service that would partner up with sites like Spotify to share what you're listening to on your profile, but would also extend into TV, movies, and videos. The data would be shown off in some sort of widget on the site, allowing you and your friends to discover new forms of entertainment, but would also extend the reach of the third-party streaming media companies to Facebook's hundreds of millions of users.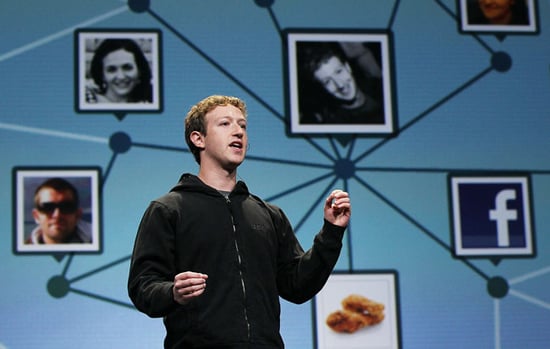 But what would those widgets look like? Well, that's where the second rumor comes in — a radically redesigned Facebook profile page. According to new reports, Facebook will be giving profile pages an overhaul that will allow for media content to be displayed on the profile as you're viewing or listening to it. Facebook also intends to make profile pages more engaging so users will hang there for even longer.
Finally, Facebook might actually unveil an app store, allowing you to use Facebook credits for purchasing.
What do you think about these Facebook rumors? It won't be long until we get the real scoop — F8 is happening this Thursday!