Facebook Font Size Change
Facebook Font Change: Love It or Leave It?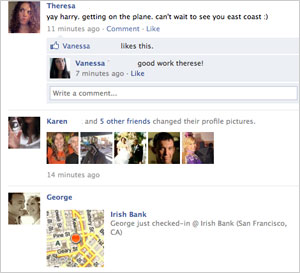 A few days ago, Facebook quietly changed the font size on its home screen and status updates, making it considerably smaller than it was. Many users have complained it's too small to see without squinting or having to adjust their browser's font size.
Facebook acknowledged the feedback, ironically via Twitter, but hasn't mentioned or addressed the changes anywhere on its site or during today's press conference. To be honest, I barely noticed the font change; it's large enough for me to see and I don't have a problem with it.
What about you? Do you have a strong opinion on the new font size and style?