Is Facebook Getting Too Complicated?
Is Facebook Getting Too Complicated?
Yesterday, Mark Zuckerberg announced some enhancements to Facebook that included a function poised to completely change the way users interact with the service, Facebook Groups.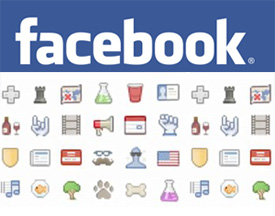 Essentially, Groups is another layer of connectivity allowing users to differentiate between certain circles of friends when posting links, events, and status updates.
Since the beginning of the Summer, Facebook has rolled out many changes, from essentials like how privacy and security issues are handled to helpful ones like supporting increased photo sizes and even huge announcements, like the launch of Facebook Places. I understand all of the new updates, and will likely use most, if not all, of them, but it's my job to read up on technology news and trends every day. I'm not sure that the casual Facebook user will benefit from all of these changes; some may find the service too complicated.
What do you think — with all of these changes and enhancements, do you ever worry that Facebook is becoming too complicated?