Facebook Housing Complex
Living Where You Work: Convenient . . . or Crazy?
Meet Anton Menlo, Facebook's proposed 630,000-square-foot commune complete with apartments, fitness facility, grocery, pub, and pool area. The best (or worst) part? It's steps away from the Facebook campus, which is getting its own Frank Gehry-designed renovation very soon.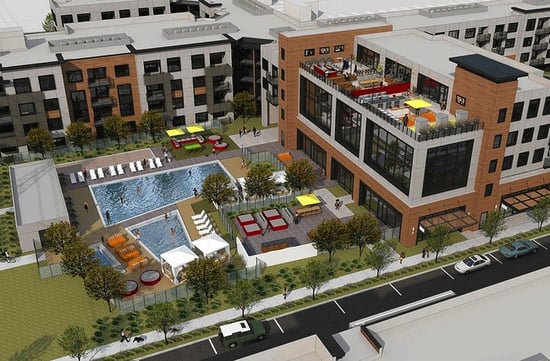 Silicon Valley tech companies are known for using outrageous perks to attract top tech talent: Google pays for their employees' Internet access at home, and Airbnb gives their staff a $2,000 annual stipend to travel anywhere in the world. But on-campus housing seems less like a benefit and more like a double-edged sword. On the one hand, you'd have an affordable place to live and an extremely short commute. On the other hand, there's little separation between life and work.
Dormitories aren't a new development for many international tech manufacturers. Foxconn, the Taiwanese electronics maker of many popular smartphone components, has company-owned cramped units to house its workforce.
While Facebook's new employee digs are hardly Foxconn bunkers, living where you work could promote an unhealthy, overworked lifestyle. This perk may have hidden consequences. We want to know what you think: does the convenience of on-campus housing outweigh the negative aspects? Or does living and working at the same address shackle you to your job?