Facebook Like Button
Should There Be a Dislike Button on Facebook?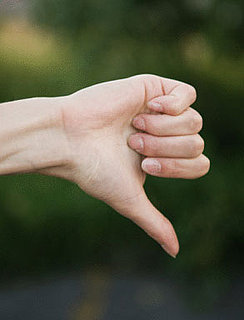 After its introduction a few years ago, Facebook's "Like" button has taken on a new life. It's been extended to the entire Internet, and now even extended to individual comments — meaning you can "Like" a single comment that one person posts about a link, photo, or other wall post. And yet, there's no "Dislike" option.
On one hand, adding a button made solely for disapproval could make things very ugly. On the other, if you can "Like" something, you should be able to "Dislike" something, too. "Disliking" could also come in handy when someone posts bad news — you don't want to "Like" your friend's update about her cat dying.
I've noticed growing support for a "Dislike" option — do you agree?