Facebook Mobile Privacy Dashboard
Facebook's Privacy Dashboard Now Available For Mobile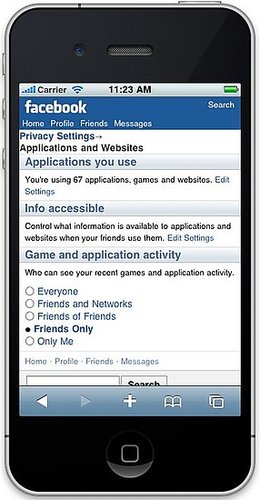 In October, Facebook announced an improved privacy dashboard, and now users can access the same information and controls on mobile devices, too. That way, you can update and manage information, no matter where you are.
In addition to privacy controls, which have been available via mobile, users can see all of the information you've shared with various applications. Detailed information shows exactly what information the user has shared with each app and what information must be shared with each app in order for it to work, and allows the user to make changes to who can access your basic profile information, photos, videos, friends' information, and more.
While privacy issues on Facebook have been mostly out of the news recently, any change that gives users more control over and understanding their personal information is positive. The changes will be rolled out to m.facebook.com/privacy over the next few weeks.