Facebook Most Used Social Network
Not Surprising: Facebook Dominates Social Networking Time
We all know what a time suck Facebook can be, so I'm not surprised that the results of a recent Nielson study says what we already knew: Americans are hooked on social networks.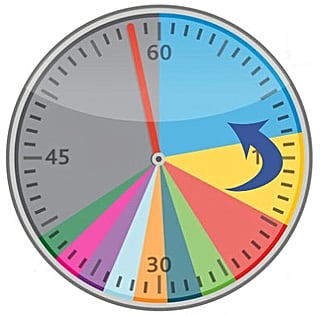 The study, which was conducted in June of this year, says that nearly 25 percent of our time online is spent checking various social networks, while Facebook accounts for 85 percent of that share. I'm sure Facebook's 500 million members aren't surprised either. Although Facebook has recently experienced a rough PR patch — for its service and its back-and-forth privacy policies — it remains the top online time waster in America. Want to know how else people spend their time online? Find out more, and how you can neatly organize all of your current social networks to cut down on your time online (if you so choose) after the break.


Besides social networking, our time online is spent:
Playing games — 10.2 percent
Checking email — 8.3 percent
Instant messaging — 4 percent
Videos/movies — 3.9 percent
Search — 3.5 percent
Classifieds/auctions — 2.7 percent
You can see the entire breakdown of how we spend our time online over on Nielson's report page. In the meantime, check out my list of tips to help you keep those social networks in order, and help you streamline your time on the Internet.