Facebook Movie Streaming From Warner Bros.
Facebook Gets Warner Bros. Streaming Rights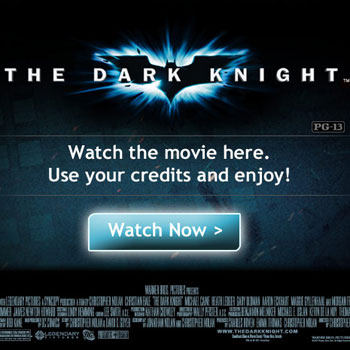 Watch out Netflix, there's a new streaming site in town, and it already has upwards of 600 million users. This morning, Warner Bros. announced a new partnership with Facebook that will allow users to rent, or even buy, digital titles to stream over the social network from within fan pages. While there's only one title available now — The Dark Knight — the goal is to release more digital rentals in the coming months.
A movie will cost just 30 Facebook credits (or $3), and users have 48 hours to stream it. You can even pause and come back to it at a later time within that two-day window. You'll have access to your news stream while you're watching, so you can post status updates to let your friends know what you're up to. Live updating during a movie? Let's just hope this doesn't become another reason people unfriend.