Facebook Phone 2011-01-26 14:40:03
Details on What the Facebook Phone Might Include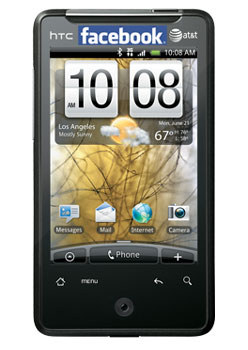 Apparently, Sony PlayStation isn't the only brand getting a phone. According to reports, Facebook will be launching two branded devices next month. While I doubt that the phone itself will resemble the social network on the outside, if anyone is going to succeed at pulling off a socially-connected device, it would be Facebook. Manufactured by HTC, the Facebook phone is said to be coming with the following features:
Coupon alerts in your current location
Automatic check-ins
Cloud-based storage
Mass message hub that serves as an inbox for email, texts, ect.
I can definitely see Facebook's features being integrated into a smartphone, especially with its new messaging system and Facebook Places. But we've already seen one socially-focused device bite the dust — will this one survive?