Facebook Phones From HTC
HTC's "Facebook Phone": Love It or Leave It?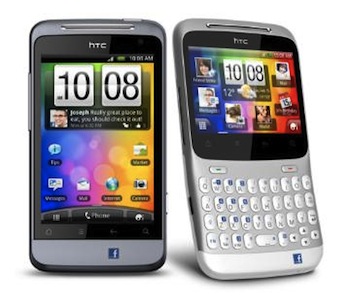 Yesterday morning at this year's MWC, HTC unveiled two new phones, the ChaCha and the Salsa (no joke), which would pose as the manufacturer's first socially-focused devices. Known to us as "the Facebook phone," these devices will come with a dedicated Facebook button so you can quickly access your feed, post an update, check into Facebook Places, along with other features integrated into the HTC Sense system.
While we won't know the prices or availability dates on these phones for a while (they're set to come out in Asia and the UK in Q2 and appear in the US "later this year" on AT&T's network), I'm interested to see if you think you'd want — or even need — a Facebook-focused device. With fully-functioning Facebook apps already out there, you're pretty much covered on any OS right now. So what say you — do you love the Facebook phone or would you rather leave it?