Facebook Photo Album Design
Facebook Unveils New Photo Album Design
Clicking through a friend's photo album (not stalking, I swear) used to be a painstaking task, especially when the album is robust and large. Just 20 photos per page would appear, forcing you to click through page after page of images.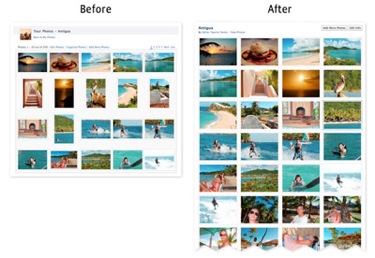 Say sayonara to wasting time, since Facebook has rolled out a new photo album design that allows you to see more images per page (up to 200), complete with larger thumbnails for easy viewing.
The new layout will eliminate all that extra white space on the page (thanks to the bigger, uniform thumbnails), but you won't have to worry about the gallery slowing down your browser — the images are loaded as you scroll down, so you shouldn't see any lag when viewing. This is just one of the upgrades that Facebook has rolled out this week, with sidebar boxes being ousted from Facebook Pages, and along with the news of the company's geolocation service potentially being rolled out soon that has everyone riled up about Facebook Places.