Facebook Photos Stolen and Posted to Porn Site
Woman Finds Facebook Photos on Porn Site: How to Keep Your Pics Private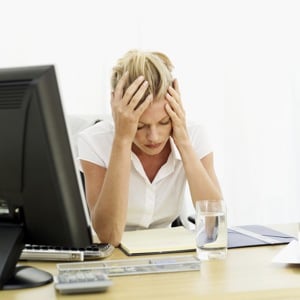 Talk about a nightmare! A 20-year-old Minnesota woman found her Facebook account had been hacked. Not only was she denied access, but also she found her Facebook photos had been stolen and posted to a porn site. Getting hacked is just like being robbed — you feel totally violated — but she wasn't the only one being taken advantage of online. Turns out, the same hacker had gained access to at least 100 other Facebook accounts, posting names and places of residence alongside photos on sexually explicit sites.
Not only is this kind of incident bad for your online reputation, but for your reputation as a whole. Imagine if a potential employer decided to Google your name, only to find photos of you on a not-so-savory website promoting pornography! The good news is there are steps you can take to lower your risk of being hacked on Facebook, Twitter, and other online destinations. Get the tips when you read more.
Create a hacker-proof password — Having a lame password is like leaving your front door open while you head off to work; it's just begging for trouble. With as much personal info, whereabouts, and images of yourself you have online, doesn't it make sense that your password should be hard to crack?
Change your password often — Don't think that because you've come up with an awesome and uncrackable password that you should keep it forever. Changing your passwords every three months is the best way to keep your personal data safe.
Understand your Facebook privacy settings — Facebook's privacy controls can be a lot to handle, especially since there are so many different facets to what you can leave public or make private. Click the link to find a guide to what all the latest changes really mean.
Don't click on suspicious links — Ever get an unexpected email from your bank, an IM from someone you don't really know, or even an @reply from an unknown follower with a link included? You probably shouldn't click on it. These kinds of links are called phishing, and they could allow a hacker to download viruses to your machine, gain access to your passwords, emails, credit card and bank info, and more. Be suspicious, and stay vigilant!