Facebook Places Robberies
Burglars Targeted Victims by Facebook Status Updates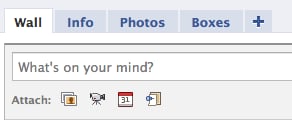 Last Winter, a UK-based website predicted home insurance rates could rise because of social networks and location-based sites like Foursquare. I was slightly skeptical at first, but now I'm changing my tune. Why? According to a New Hampshire news station, three men chose houses to rob based on Facebook status updates.
According to a blog post on the New York Times website, over 18 houses were targeted after the alleged perpetrators saw Facebook status updates indicating the residents weren't at home.
Keep reading after the jump.
Between $100,000 and $200,000 worth of stolen property was recovered after the suspects were apprehended.
While this kind of activity is far from the norm, recently announced feature Facebook Places has been getting some heat for potentially causing the same sorts of problems. While Facebook has said that it will not broadcast your whereabouts 24/7, it's still best to watch what you're posting on any location-based site, or at least be extra-certain you're only sharing your location with your close friends and family.