Facebook Privacy Info
Facebook App Makers Get Called Out Regarding Privacy
Facebook's privacy practices have been a constant source of fodder for a while now, and although the company has put new security features in place, it seems that still may not be enough to keep your information private from advertisers.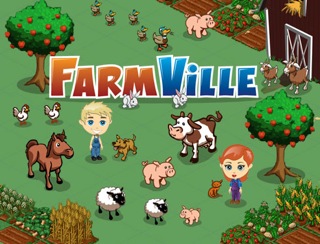 We've told you before that your personal data could be collected by the applications you and your friends use if you aren't careful with your privacy settings, but new findings by the Wall Street Journal say that even if your Facebook account is set to be completely private, your details (like name and location) could still be accessed by advertisers through popular applications like FarmVille, Cafe World and Texas Hold 'Em.
Find out more, including what Facebook is doing about it after the break.
According to the study conducted by the Wall Street Journal, at least ten of the most popular apps and games on Facebook have been transmitting data to numerous third-party advertisers and data firms. How? Your "Facebook ID," a number that is assigned to you when you sign up for an account, holds information like your name, location, even occupation and phone number, if you've added it in your profile. This ID number is used to identify you every time you log in to an application (like Farmville), and is subsequently transferred to advertisers, who can then collect data on who uses each app, even learning the information of your friends.
Facebook has already responded to the claims, stating that it was unaware of the practices and is taking "immediate action to disable all applications that violate our terms", while Zynga (makers of FarmVille and FrontierVille) have issued this statement:
Zynga has a strict policy of not passing personally identifiable information to any third parties. We look forward to working with Facebook to refine how web technologies work to keep people in control of their information.
If this all seems confusing, that's because it is. The Wall Street Journal's claims seem to be coming as a surprise to Facebook and app makers alike, which means that it could genuinely have been something that was going on under the radar. While the issues at hand are being sorted out, you may be asking — "what can I do to protect myself?" First, make sure your privacy settings are where you want them to be, don't post any sensitive information online, and be selective with the kinds of apps you enable on your Facebook profile.