Facebook Profiles Scraped by Fake Dating Site
Fake Dating Site Imports Facebook Profile Data to Make a Point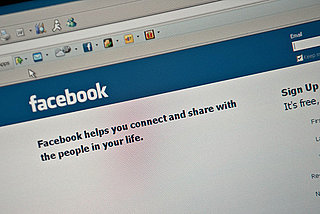 Instead of creating its own user base, a just-launched online dating site took information from Facebook profiles to create a 250,000-user strong profile list. The site categorized unknowing "users" into categories like "easy going" or "sly" based on results of a facial recognition algorithm.
Find out what went down (and why) after the break.
The duo behind the site explains why they did what they did in a long post, claiming:
"Facebook, an endlessly cool place for so many people, becomes at the same time a goldmine for identity theft and dating — unfortunately, without the user's control. But that's the very nature of Facebook and social media in general. If we start to play with the concepts of identity theft and dating, we should be able to unveil how fragile a virtual identity given to a proprietary platform can be."
Facebook, on the other hand, says that the use of profile information — even publicly accessible profile information — in this manor violates Facebook's terms of use, which require anyone wanting to scrape profiles for information to first apply for permission. The site, which seems to be more of a statement piece and less of an actual dating site, is no longer live. But the situation does raise some interesting ethical questions. Namely, just because you can access data, does that mean you should? And should it be on individual users to control what information they supply to trusted sites for fear of it being misused?