According to a new study, when it comes to customer satisfaction, Facebook ranks below the airline industry and cable TV industries. The study, compiled from results from the American Customer Satisfaction Index,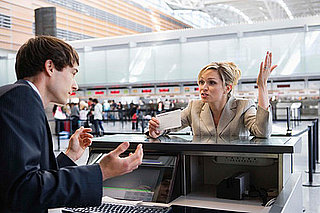 looked at over 70,000 consumer responses to likes and dislikes across 200 different companies. The only company to rank lower than Facebook? MySpace.
Granted, Facebook has faced its fair share of privacy complaints and navigation issues, but having just hit a major registered-user milestone, it doesn't seem that Facebook's patrons are all that upset with the service. Facebook, however, seemed to take the survey as a learning experience, and issued a statement in response. To see what it says, keep reading.
"We haven't reviewed the survey methodology in detail, but clearly we have room to improve. Building a simple, useful service is the best way to earn and sustain the trust people put in us. That's why we spend so much of our time and energy focused on improving the products we offer and introducing new ones. We look forward to the next survey."
Really, people are more dissatisfied with Facebook than an airline? Who are these survey respondents . . . and have they ever dealt with a canceled flight?