Facebook Scams
Facebook Profile Scam Is Back: How to Protect Yourself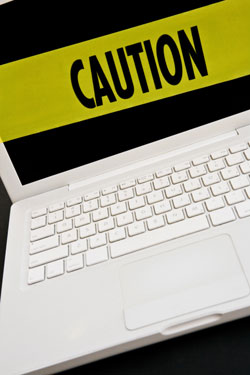 By now, you're no stranger to Internet scams — from those that promise free iPads, to those that want to hack into your Twitter account — but with over 500 million users (and growing), Facebook seems to be a ripe breeding ground for scams and sneaky info heists.
The latest scam to attack the social network isn't a new one, but lately it's having a bit of a resurgence — called Profile Spy, this Facebook application says it can tell you who's been looking at your profile, but really, if you allow the application to install, you'll be releasing your info to strangers and you may even lose some money. Find out how after the jump.
After confirming that you want Profile Spy to install on your profile through a series of screens, you're asked to complete a few surveys and sign up for a mobile service that costs $20 a month. If you complete the install, you'll compromise your information (since apps can not only pull your info, but your friends' info as well), and may end up losing $20 a month in the process. Needless to say, you should be cautious about which apps and games you install on your profile, and check and update your privacy settings often in order to stay safe. Have more questions about your Facebook privacy controls? Check out this informative page.