Facebook and Skype Partnering
Facebook and Skype Partnering For Call/Texting Service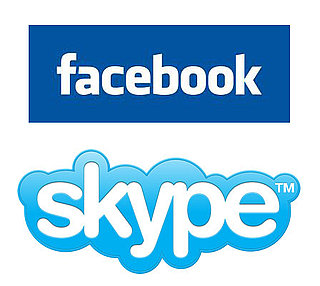 Today rumors hit that Facebook and Skype will partner to create a communication platform that will integrate texting, voice calls, and Facebook Connect. This service will supposedly be available in a few weeks in the next version of Skype, 5.0, which is currently in beta.
The news at the moment is just rumblings on the web, but using Skype together with Facebook sounds like a great idea. With the new partnership you will be able to access Facebook friends in Skype to call and text, which seems not only a lot more convenient but also a natural progression as our online communication becomes more seamless (Facebook's response to Google Voice and Gmail?).
Both companies would benefit from the partnership, according to reports: Facebook would gain more popularity internationally through the European-based Skype's customer base, while Skype would gain access to Facebook's more than 500 million users. What do you think about the partnership? Will you be excited if this functionality is released?