Facebook Timeline Book
The Facebook Timeline Book: Perfect Gift or Social Media Overkill?
If social media is just an extension of our real life, is it our digital hope chest for interactions with friends, life achievements, and photos? Likebook thinks so and is taking Facebook experiences from screen to paper as a life yearbook captured from the status updates, inside jokes, shared links, and photos uploaded to Timelines around the world.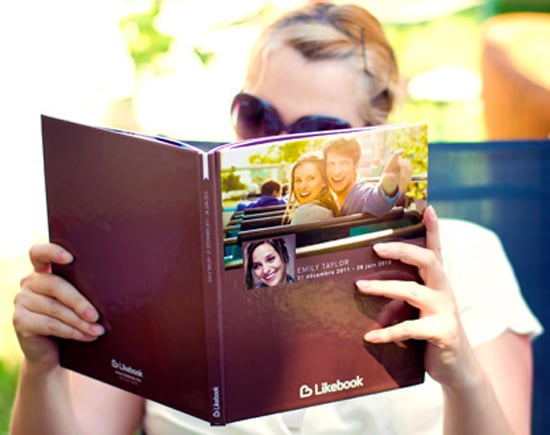 Likebooks start at $11 and go up in price based on the length of the book. The 115-page paperback book we made in a test run cost $48. Creating the Likebook is as simple as syncing your Facebook contents, then specifying if this is a book of your Timeline or of a Facebook friend's; opt to gather content from a specific year or time period; and then select which Timeline posts you want included in the book by categories like statuses, wall messages, tagged pictures, and mobile uploads, among others.
Customize the cover of the book to resemble a Facebook Timeline with cover and profile pic, select a mosaic compilation of photos from Facebook, or have a profile picture front and center. With the customization possibilities, Likebook does seem like a clever way to make use of the memories that get trapped in the digital world of a social network. But, with how much social media is already taking over our non-digital lives, is a printed book honoring social media activity overkill?