Facebook Trends 2012
Facebook Reveals 2012's Biggest Check-Ins, Memes, and Technology
Two and a half weeks until 2013 (yes, we're saying here and now the world won't end on Dec. 21) means one thing — time for the year in review! Facebook unveiled today the top network-wide trends from the last 12 months. Being geeks, three trends tracked by the social network caught our eye most: check-ins, memes, and the most buzzed-about technology.
Think you spent enough time on Facebook this year to know the No. 1 trends? Test your knowledge with what Facebook has deemed the year's 10 biggest memes.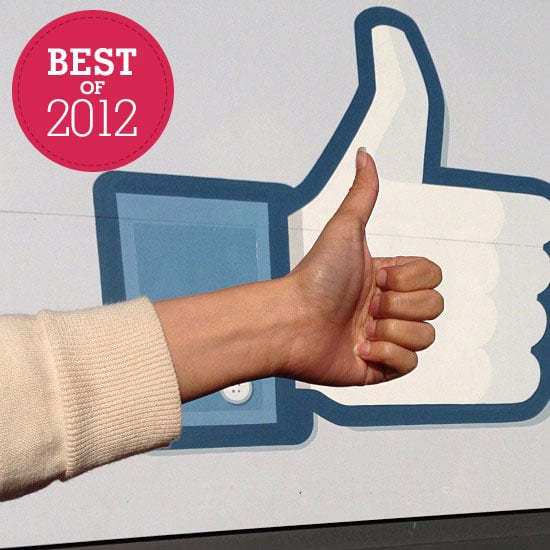 Linsanity
Big Bird
SMH (shaking my head)
Cray
Cinnamon Challenge
"Gangnam Style"
One-Word Comment
KONY
YOLO
See what holds the spot for No. 1 meme on Facebook this year, along with the top five check-ins and technology, after the break.
TBH (to be honest)
Check-ins
Angel Stadium, CA
Wrigley Field, IL
Universal Studios, FL
Dodger Stadium, CA
Fenway Park, MA
Rangers Ballpark, TX
Yankee Stadium, NY
AT&T Park, CA
Disneyland, CA
Times Square, NY
Technology
SongPop
Siri
News Feed
SOPA
Kindle Fire
iPhone 5
Draw Something
Pinterest
Timeline
Instagram