Facebook Wedding Traditions
Modern Wedding Traditions: Incorporating Facebook
You don't always have to stick to traditions when it comes to weddings. If you met online or have friends spread out across the globe, feel free to bring the magic of technology into your big day. With over 650 million active users, Facebook is the worldwide unifier, so it's no wonder that the social network is being incorporated into more weddings all around the world. How can you inject a bit of Facebook flavor into your big day? Find out below!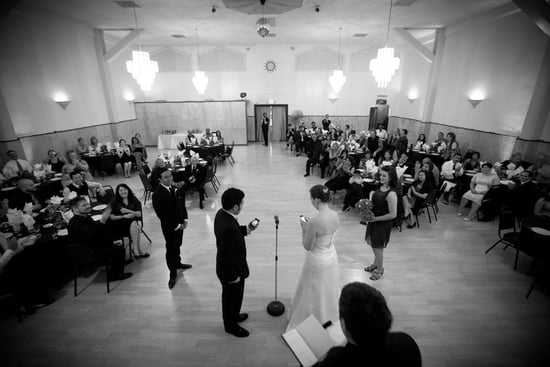 Fan Pages — Instead of making a wedding website, couples are opting to create wedding fan pages so friends and family can keep up on their favorite social network.
Chronicling the events — It's a given that during your engagement, bachelor/bachelorette parties, rehearsal dinner, and even the day-of grooming, there will be a number of cameras around. Posting these pics on Facebook helps to keep far off friends and family involved, even if they can't make it in person. Just don't tag any pics of the bride getting ready if you're posting them live. The groom will get a sneak peek! Same goes for embarrassing mid-dressing shots; it's just poor form.
See the rest of the list after the break.
Grooms Cake — Fun and geeky grooms cakes are a fab way to show off your style, so if you're both way into Facebook, turn your grooms cake into a huge Facebook icon. You can bet there will be plenty of wall posts before it gets sliced.
At the altar — It's true: Facebook can even be incorporated at the altar! Some couples choose to inject a bit of humor into their ceremony, and one way to break the ice is to update your Facebook status to "Married!" before you head off as husband and wife. You'd really have to be a socially-focused couple (aka Facebook-obsessed) in order to pull this off, but it worked out just fine for me and my husband. Yup, that's me above with my iPhone!
Image courtesy of Justin Oliphant