Facebook at Work
Facebook's New Work Social Network Changes Everything
No need to hide your drunk Facebook posts from your boss anymore. The social network has created a new professional website called "Work" that lets you create a work profile that's separate from your personal one. Businesses can create their own social networks for their employees that will operate much like Facebook itself.
In it, you can message colleagues, collaborate on shared documents, and stay connected with your professional network, which gives companies like LinkedIn, Microsoft, and Google some competition. Users will also be able to link their personal profiles alongside their professional ones, and toggle back and forth.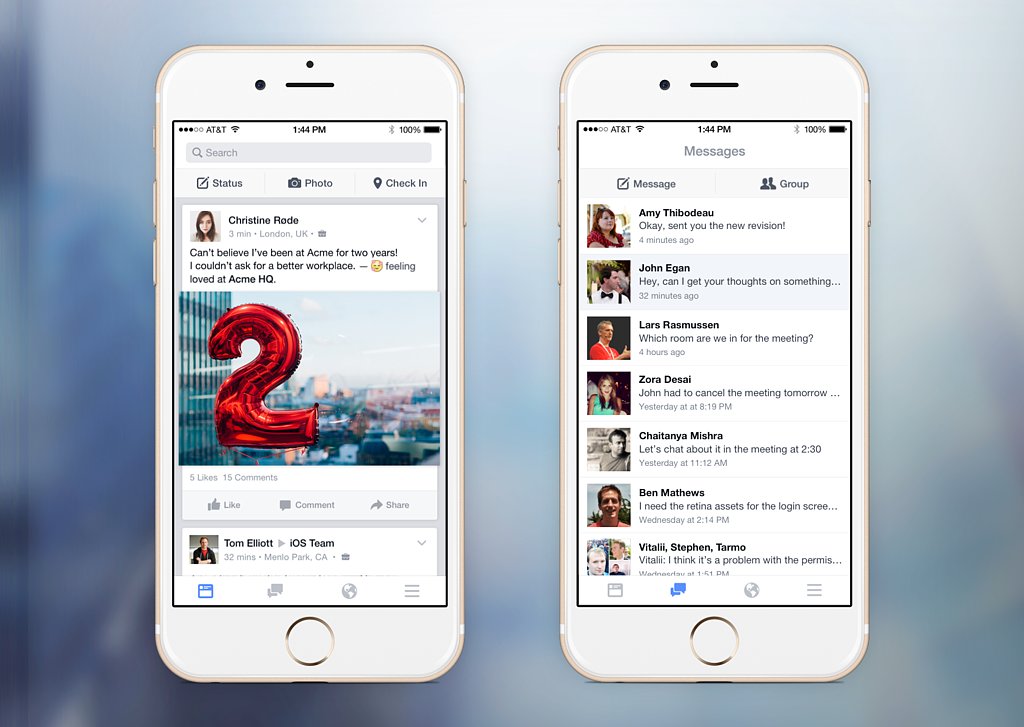 Facebook secretly started working on the public version of the project this year and has already begun testing it on its own employees with a similar product to communicate internally. The iOS, Android, and web apps are being launched to a small group of people today, according to TechCrunch.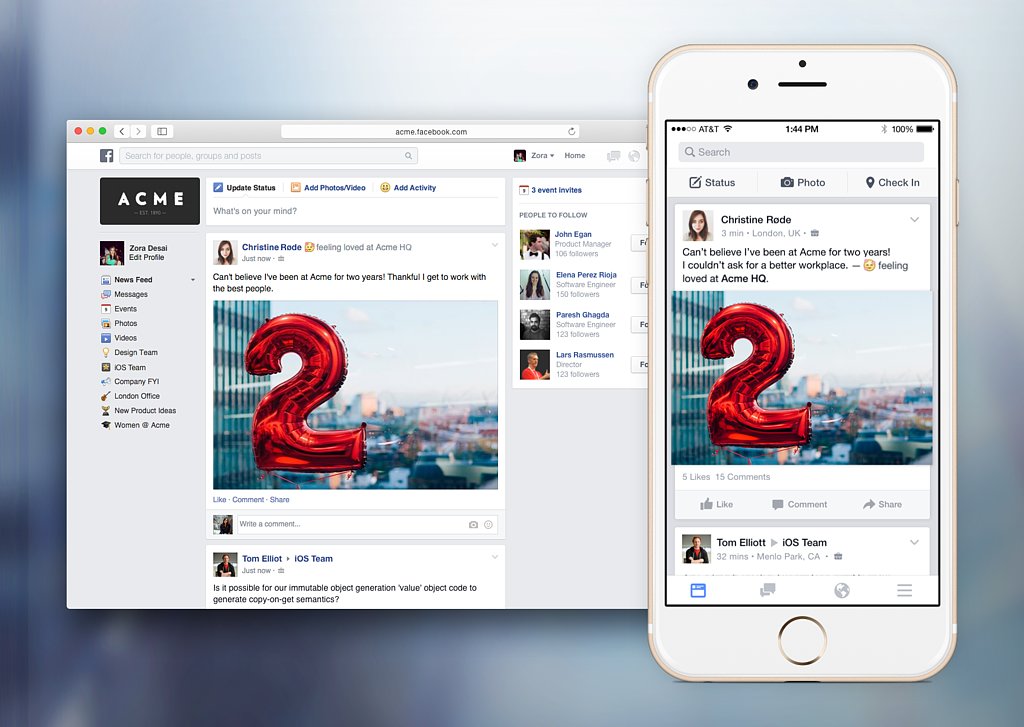 Let us know: would you want to use it or do you think it's unnecessary?