Fake Foursquare Check-Ins
Have You Ever Cheated On a Foursquare Check-In?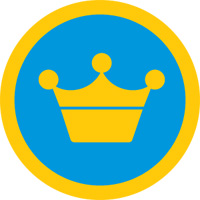 I'm not the most serious Foursquare user — you won't find me jockeying too hard for mayorships or badges — but I do use the service frequently. Foursquare's most recent feature, which tells you when you will become mayor of a venue, is probably going to make those competitive Foursquare users even more competitive.
If there's one thing about Foursquare I can't stand, it's fake check-ins. In my opinion, walking by a bar, restaurant, or other venue does not equal permission to check in. I don't necessarily mind belated check-ins (say, if you hit a bunch of places in one day and forgot to check in to all of them) as long as you were actually at the place. But for the sake of the game, don't lie! I can say with certainty that I've never falsely checked into a place. . . have you?