Faking Phone Calls to Avoid Talking
Do You Pretend to Use Your Phone to Avoid Talking to People?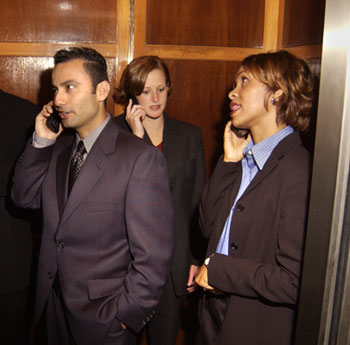 This week public opinion surveyors at the Pew Research Center unveiled the results of a study looking at adult Americans' use of cell phones. Responses showed that over 80 percent of Americans own some sort of mobile phone, with no distinction made for data-drive smartphones.
While the survey found fairly obvious results, for example 40 percent of cell owners have found themselves in an emergency situation where having a mobile phone helped, one factoid caught our attention. Pew found that 13 percent of all cell phone owners have pretended to be using their phone in order to avoid interacting with the people around them. Of the more tech-dependent 18-29 age group, 30 percent admitted to using their phones to avoid others.
Whether it's to escape humdrum small talk in an elevator of strangers or to pass time during a dull moment at a party, have you ever used your phone to evade chatting with others?