Family Blogs
Do You Have a Family Blog?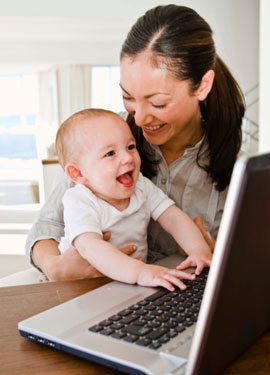 It's not just tech-savvy singles who are blogging their lives online; families are getting in on the action as well. I know at least 10 families who blog, which makes it easier for friends and family to keep up on activities, vacations, and all the photos that follow. Not only is it fun, but it sure cuts down on the long-distance phone bills and photo printing fees and prevents you from having to tell the same vacation story several different times at family gatherings — instead, you can just send a link to your gallery or post in an email!
This isn't to say that families who blog are disconnected from the rest of their circles — if anything, it gives outsiders a glimpse into your everyday life that they otherwise may have missed due to miles or schedules. Obviously, I'm a fan of blogging (and so are you), but what say you — do you have a family blog?