If you are looking for a sleek headphone set with versatile sound, check out the Fanny Wang On Ear Wang's ($170) edition. These headphones offer a simple sophisticated design and excellent instrumental differentiation. The On Ear Wang's come in white, red, and black hues to suit your tastes and feature a glossy, wave design. You can effortlessly share music with the Integrated Duo Jack (in-line cable splitter), and remove the cord and fold the headset into itself for quick storage.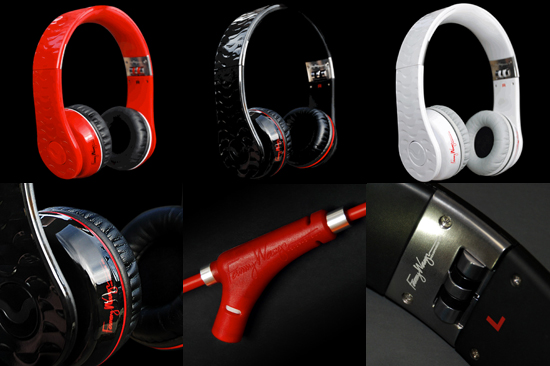 I found the the sound to be crisp and clear, whether I was listening to acoustic tunes, dance, rock, or hip-hop. With a hefty bass, the headphones are intended for hip-hop fans, but the good new is the bass never overpowers or muffles the other instruments no matter what genre you're listening to.
Find out what I thought about comfort and fit (which is especially important for music geeks who wear glasses) after the break.
As usual, the adjustable band is a one-size-fits-all situation. It rests on your head with an air-filled rubber patch attached to the underside of the band along with leather-cased ear cups to cover your ears. Initially, I found this style comfortable, but after three hours of wear my ears started to ache. If you wear glasses, this particular on-ear model will likely be uncomfortable for you even after just a few moments. Another downside, the white rubber will discolor with use, similar to Apple products and cords. Overall the Fanny Wang On Ear Wang's is a great pair of headphones to wear on the street, on the bus, or when traveling short distances, because of its modern and eye-catching design and quick, compact ability.