Fashion Week Twitter Accounts and Hashtags
Who to Follow on Twitter For New York Fashion Week
If staying tethered to your computer or using up all your phone's broadband to watch New York Fashion Week's runway livestreams isn't in the cards (or phone bill budget), you can still follow along with the latest updates, pictures, and gossip on the go via all the industry insiders on Twitter. Follow these sources to be the first to know what's happening on the runways.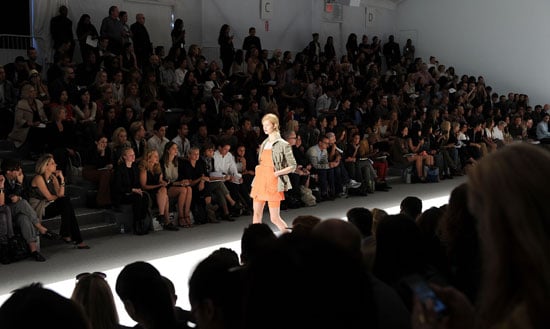 Fashion Week's Official Twitter Presences — Follow the official New York Fashion Week Twitter account for breaking news and observations on the madness that is fashion week. Each day will include guest Twitter writers in the know including magazine editors, models, and Project Runway judge Nina Garcia. Mercedes Benz Fashion Week's Twitter account is also the go-to source for a behind-the-scenes look at the week's events.
Follow the designers — Most of the designers showing at fashion week will be posting updates to their Twitter feeds. The Council of Fashion Designers of America has a comprehensive list of the tweeting designers, making it easy to follow the show wherever you are.
Fashion hashtags — Add the hashtags #NYFW and #MBFW to your Twitter searches for real-time details on the shows.