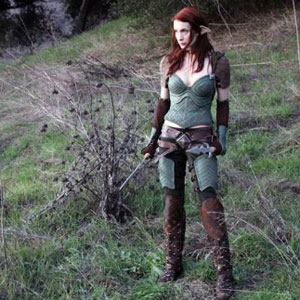 Even if you're not a fan of the Dragon Age franchise, you're probably going to want to catch one of our favorite geeks, Felicia Day, in her latest web series. Since unleashing the World of Warcraft-themed web show The Guild (and making a few awesome music videos), Felicia is continuing her web/video game entertainment series' domination with six-part Dragon Age: Redemption.
Kicking off this Summer, the series follows Felicia as Tallis, an Elven assassin, as she embarks on a quest to track down a dangerous mage during the same time period as Dragon Age II (which hits consoles on Mar. 8). There's not a whole lot to see in the trailer just yet (the agony!), but if you're a fan of Felicia Day (and why wouldn't you be?), it's worth checking out.
Get your first look at Dragon Age: Redemption after the break.