Felicia Day Dragon Age Redemption Trailer
Swords Are Swinging in Felicia Day's Dragon Age: Redemption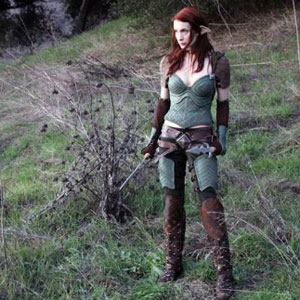 Even if you're not a fan of the The Guild (and making a few awesome music videos), Felicia is continuing her web/video game entertainment series' domination with six-part Dragon Age: Redemption.
Kicking off this Summer, the series follows Felicia as Tallis, an Elven assassin, as she embarks on a quest to track down a dangerous mage during the same time period as Dragon Age II (which hits consoles on Mar. 8). There's not a whole lot to see in the trailer just yet (the agony!), but if you're a fan of Felicia Day (and why wouldn't you be?), it's worth checking out.
Get your first look at Dragon Age: Redemption after the break.